| | |
| --- | --- |
| | |
| | |


This memorial website was created by Brandi Perrillioux (14) in the memory of my Daddy, Ricky Perrillioux, Sr. Born in Louisiana on April 25, 1960 and passed away on June 28, 2002 at the age of 42. I will remember him forever.





He lived in Des Allemands, LA when he met my mom. They were happy, for a while. He worked overtime hours (as a police officer) as much as possible to provide for his 5 children; Dustin, Scotty, Brandi (me!), Ricky, Jr., and Katie. He always did all that he could to make sure we had everything we needed.





After about 16 or so years of marriage, mom and Dad split up. He became the most attentive and involved father anyone could imagine. Not only did he make sure we had what we needed, sometimes, when he could, he made sure we had what we wanted. He had gotten a better job, met a new girlfriend (Juanita, who was also a sweet and good person), and made plans to settle down again. He stayed involved in our lives and things were going great. We were so happy again.





I was by my friend Amber's house when I got the phone call. Dad was in an accident at work. He had fallen 20 or so feet into a barge and didn't survive the fall. That was the worst thing in the world I have ever heard. My happy world came to a crashing halt. Time stood still for me. My life, my heart, my soul, my hero was gone. I was broken-hearted
(and have to say, I still am).





After hours of tears and heart-break, I grabbed a pen and paper and decided to let my emotions flow through my hands instead of my eyes. I sat on Nanny's backyard swing and wrote a poem for my Dad. This poem, I also read at my Daddy's funeral a couple of days later. There wasn't a dry eye in the entire place after I read this: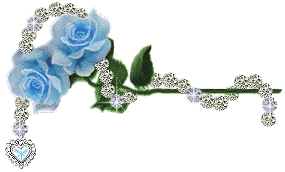 My Heart...




You were my heart, you were my soul,



My
sunshine
when the night was
cold

.




My life was perfect, but when you left;



An empty space remained.


I love you so and that love will never go;

My heart will never be the same.
Your loving memory will always remain.


I love you Daddy, and I miss you…
He was my hero and he is now my Guardian Angel.
I miss my Dad...
No one can take his place in my heart.

Completely and Utterly Missing Him,

Brandi Lynn Perrillioux....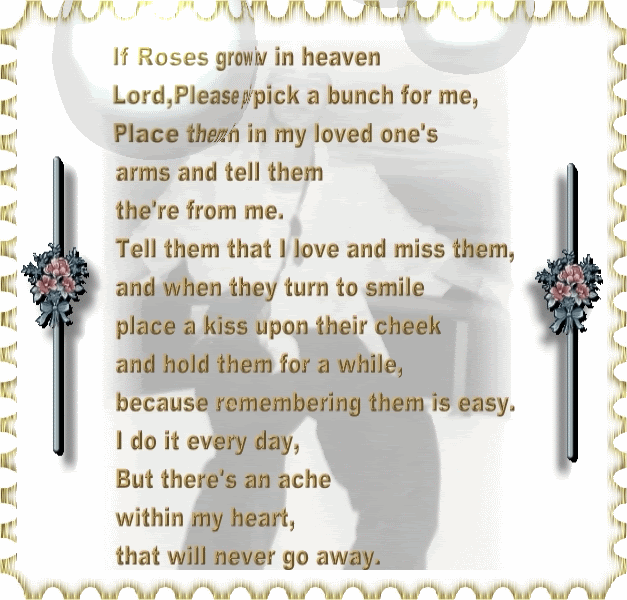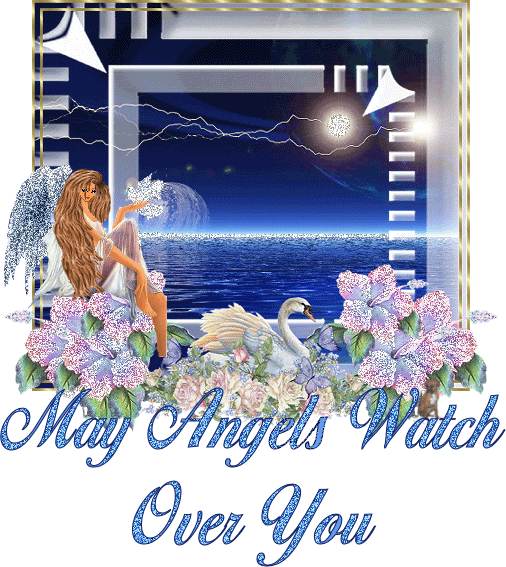 ---


A thousand words cannot
bring you back.

I know because I tried.

And neither can a million tears,

I know because I have cried...